"Taiwanese-style hotel persists in the comprehensive but conservative service principle as exquisite as the osmanthus."
In reminiscence of the 1960s, when the beautiful singing tunes of traditional singing troupe Nakashi intertwined with sentimental hot spring stories of Beitou, creating a romantic hot spring culture and historic flair.
With 40 years of anticipating and transforming, Danfung Mountain is as verdant as ever,while sweet osmanthus fragrances lingering on and floating around the courtyard.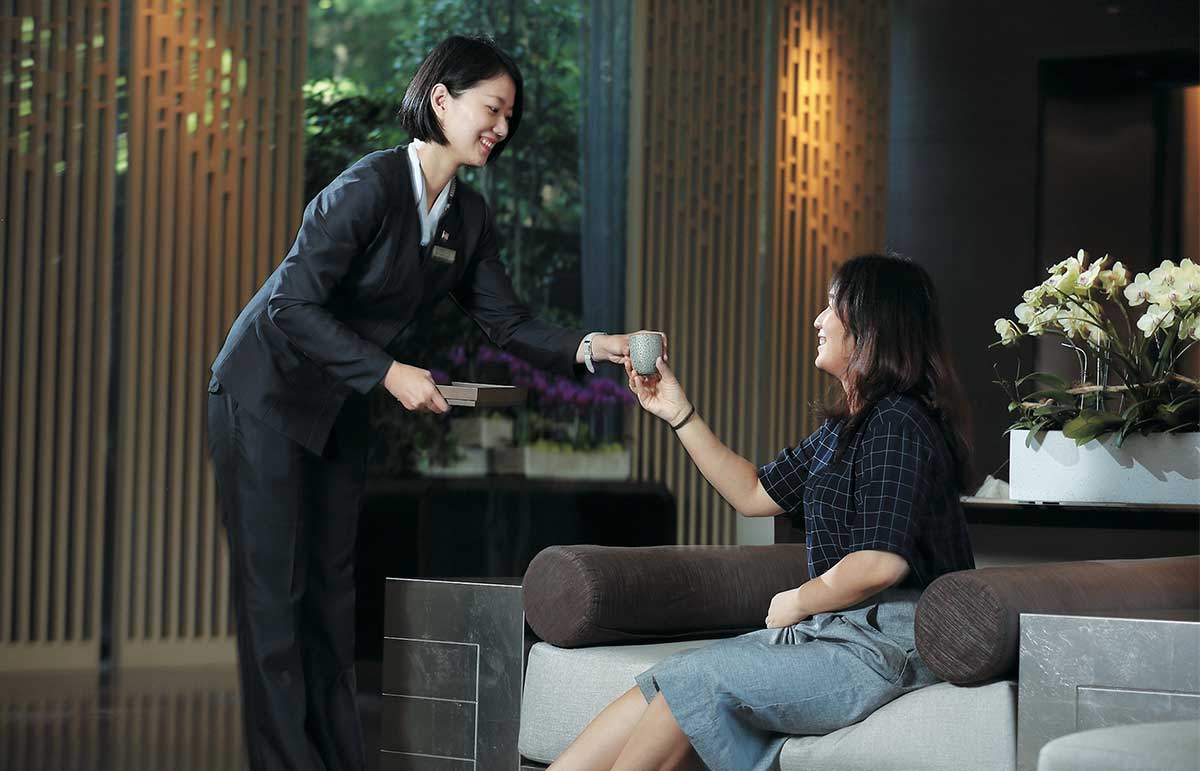 The hot spring pools are still the same as it was decades ago.All these fuse into one happy space giving off an artistic atmosphere.The hotel is constructed with new oriental images, with a simple yet spacious relaxing environment,using Yamingshan's soil to plant camellia, osmanthus and cherry blossoms and all sorts of herbs.
You could wash off all worries with the purest white sulfur springs.The hotel searches for the healthiest and freshest food ingredients just to bring happiness to all travelers and make them feel at home.
Welcome to have a wonderful trip with us and enjoy the beauty of nature.