Outdoor hot springs
The whole area is home to a mountain spring outdoor swimming pool and one hot springs. The cozy outdoor design enables you to fully relax your minds while breathing the fresh air of the Beitou area.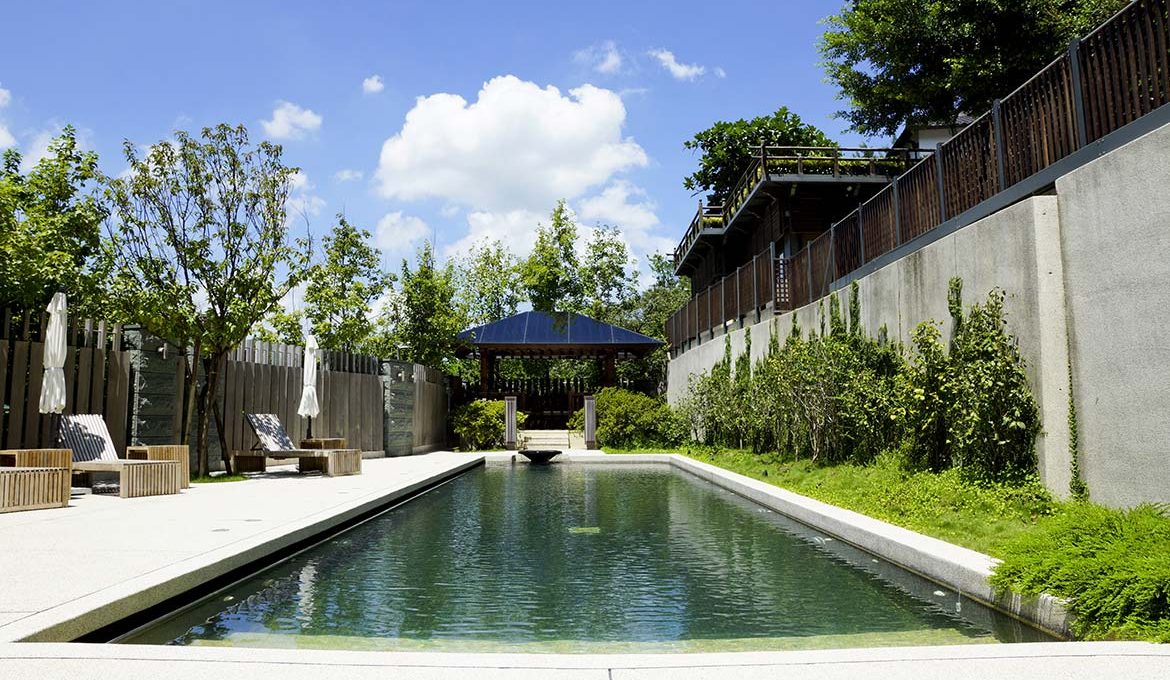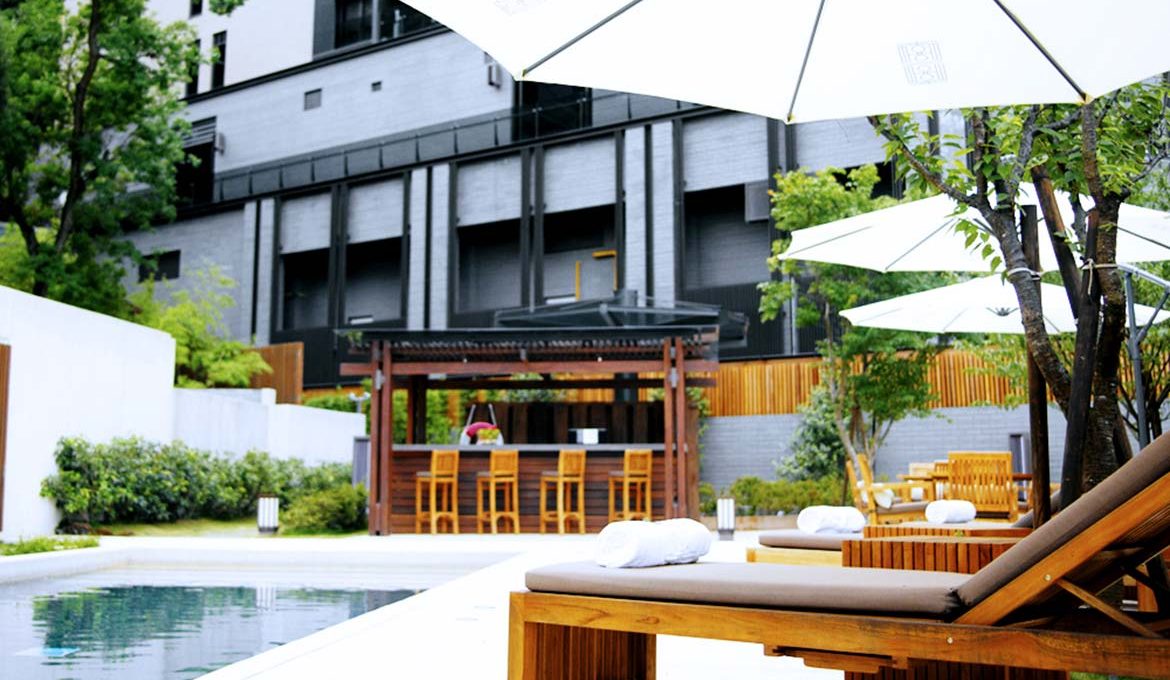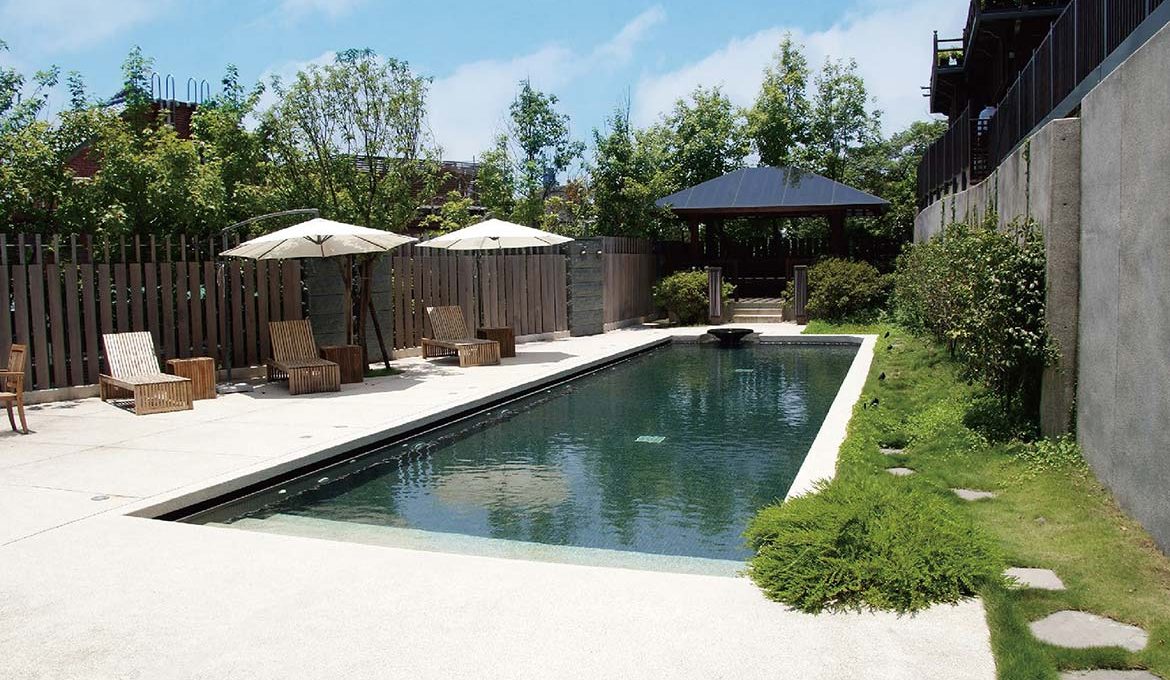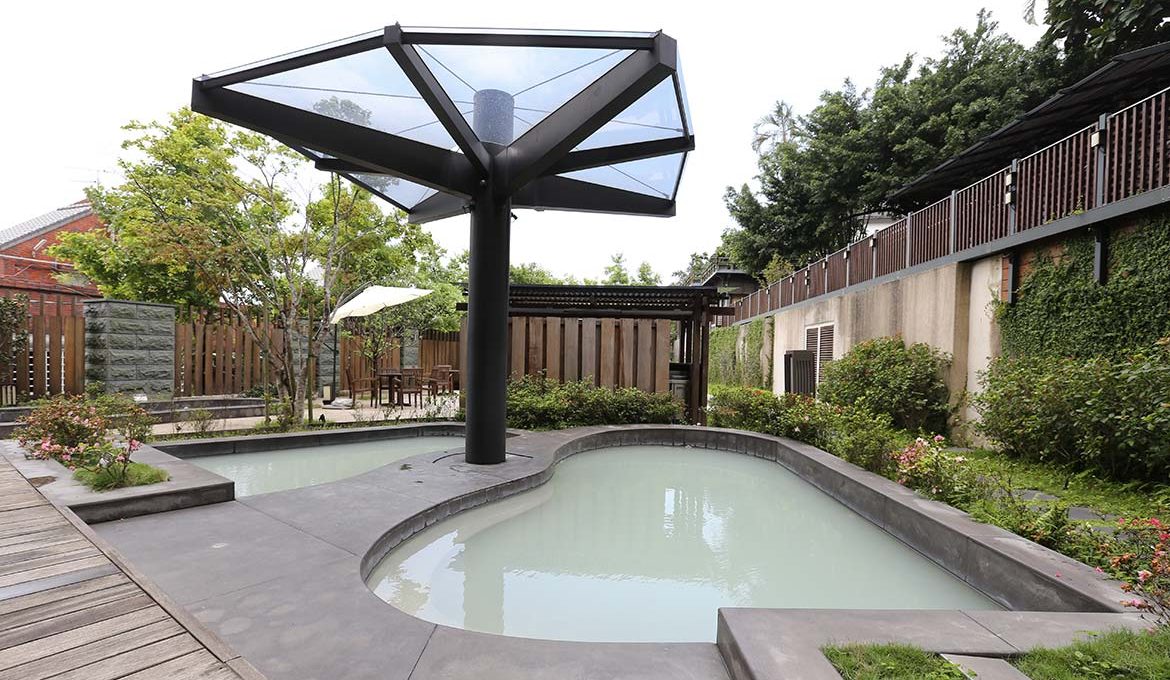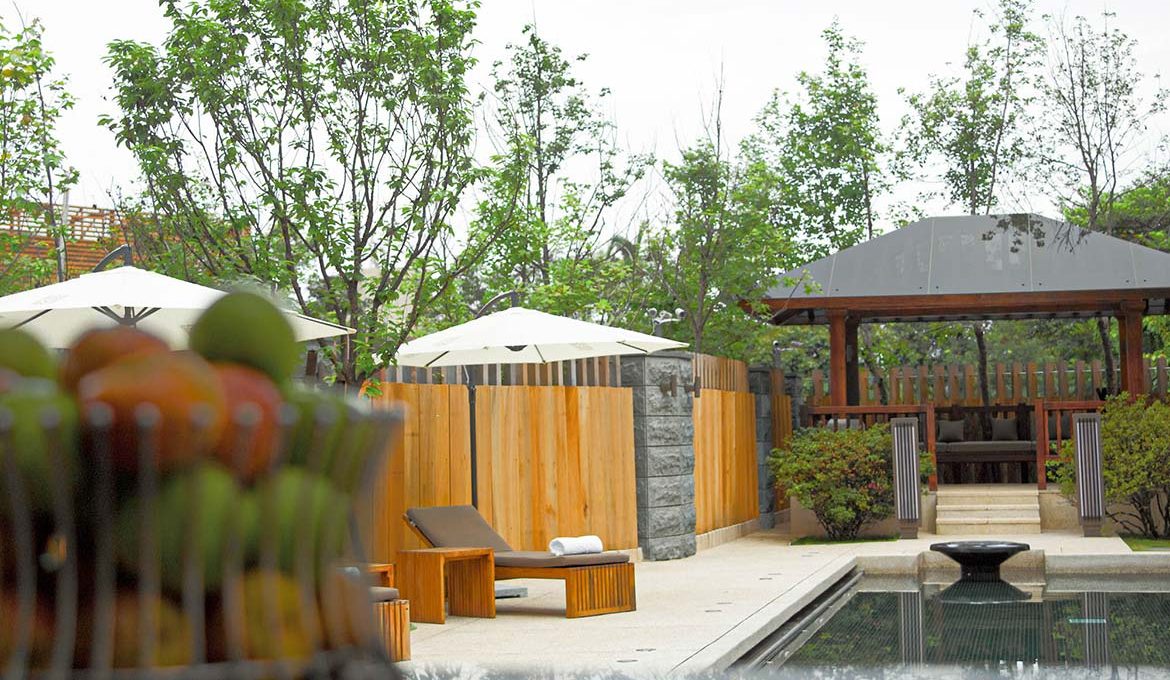 Information
Opening Hours : 7:00- 22:00 


Every Monday from 7:00 to 15:00 are closed for maintenance.

Adult(12 years old and above) : NT$600
Child : NT$400
The Outdoor Springs has a size of over 661 m2 in where pine logs from the south are laid as flooring while integrating the elements of nature, original logs and spring quality. On the left, there is Dan-feng Mountain while on the right; there is the National Taiwan Folk Arts Museum. The whole landscape of lush shades of greens can be covered in one glance.
– Please prepare your own swim cap and swimsuit.
– Facilities can be enjoyed with unlimited use during your stay.
– Children should be accompanied by an adult.